Microsoft Office: What Your Organization Should Know
Microsoft Office 2013 is an overall improvement from previous versions, with new features and a refreshed user interface. The productivity suite has also been optimized for touchscreen devices, such as tablets and all-in-one PCs with touch monitors. Eligible nonprofits, charities and public libraries can now request donated Office software through TechSoup (for more information on how TechSoup's Microsoft donations work, see our Overview of the Microsoft Donation Program .
There are many new features sprinkled across the software within the Office suite. While it would be nearly impossible to list all of the changes, we'll address those that are most useful to nonprofits, charities and libraries. Additional articles in this series will go into more depth about specific programs within Office.
Working with Windows 8 and SkyDrive
The latest version of Office 2013 clean and optimized-for-touchscreens design complements Windows 8. Like the Windows 8 Start screen, Office has a minimalist, flat look with bolder text and fewer buttons and icons. The redesign reduces the extra flourishes in favor of improving your ability to focus on the task—or tasks—at hand.
Office 2013 is also compatible with all versions of Windows 7, but it will not run on any versions of Windows Vista or XP. Organizations running these older versions of Windows might consider upgrading to a newer version of Windows to run the latest software. For more information on Windows 8, see TechSoup's Should You Upgrade to Windows 8?
Microsoft's cloud service, SkyDrive, is integrated throughout the Office  suite. When you install Office, you will be prompted to type in your Microsoft account information, which is linked with your SkyDrive account. You will then be able to upload files to your SkyDrive web account directly from Office. SkyDrive is now the default location for saving new files, but you can easily change that to save to whichever location you prefer: locally, to an external drive, or to a network drive.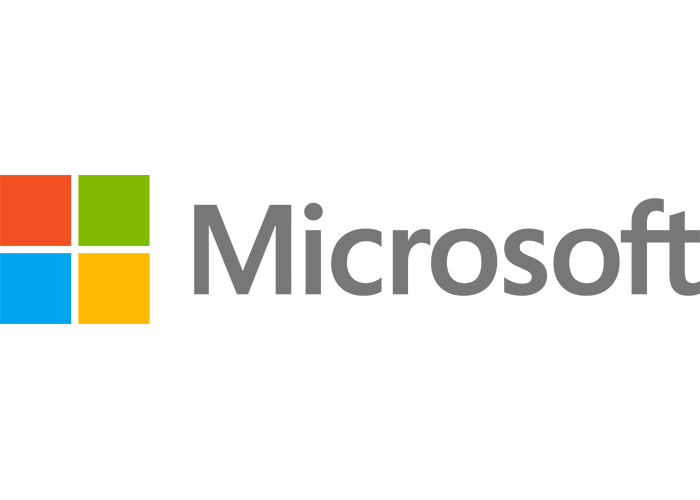 Working across multiple devices is much easier with Office and SkyDrive integration. After saving to SkyDrive, you can access your documents, spreadsheets, presentations, and other Office files from different PCs, or from your Windows Phone or tablet. Word, Excel, and PowerPoint will also save in the last location where you were working before you saved. For example, if you are working in a spreadsheet cell and need to close Excel to work on another project, the program will save your place in that cell. Your bookmarked place will even be synced across devices, whether you return to a file on your PC, Windows Phone, or tablet. The SkyDrive app is available for iOS and Android devices, so you can also open files across different platforms. 
Word
In terms of appearance,  Microsoft Word 2013 is not radically different from word 2010. The text and icons are a bit larger and spaced farther apart, resulting in an easier-to-read, more modern interface. Word
also feels much faster and smoother when you're scrolling through a document and while typing.
When you start Word, you're greeted with a new landing page that shows your most recent documents, various templates, and the option to open a blank, new document. The Ribbon, introduced in Office 2010, is still present, but you can minimize it to increase your workspace. There's also a new tab on the Ribbon, the Design tab, which incorporates formatting and page background tools as well as new themes and templates. 
Word
is much more flexible when it comes to embedding different types of media into documents. For example, you can now embed videos directly into Word documents and play them. Photos from your organization's Facebook and Flickr accounts can also be inserted into documents from Word without leaving the application. The new alignment guides (tools that pop up when you click on a piece of media) make it easy to quickly position your images or video with your text.
One of the most useful new additions is the ability to edit PDF files in Word. In past versions of Office, you could save a Word document as a PDF file, but you couldn't edit PDFs without converting them first. Now, you can simply open up a PDF in Word and start editing right away, without losing any of the PDF file's formatting and structure.
Word also has a few features that can help you more easily coordinate workflow among your staff. If you need to work on a document collaboratively with a group of people, for example, you can save it on SkyDrive or SharePoint and then send everyone a link to the same file along with their viewing and editing permissions.
Excel
Like Word, Excel
 2013 
has undergone a light, minimalist makeover. There are a number of new useful tools that will appeal to Excel novices and advanced users alike. Recommended Charts can help you wade through the many charting options Excel provides. If you select your data and click
Insert > Recommended Chart
, Excel will call up different charting options that might work for your project, such as pie, line, and bar charts.
Fast Fill is a handy new feature that can help you reformat and rearrange your data.
Excel will learn and remember your data entry patterns and auto-complete the remaining data with no formulas or macros required. For example, if you're entering volunteer phone numbers and formatting them in a certain way, Excel's Flash Fill will recognize the pattern and format them for you.
Another useful tool for novices and advanced Excel users alike is the Recommended Pivot Table feature. When you select a group of cells,
you can see a preview of how your data would look in a variety of tables using different pivots.
PowerPoint
PowerPoint also follows the "less is more" principle with fewer extraneous buttons and colors, creating more canvas space to design slides. It features new themes and templates that you can choose from, as well as color variations for certain themes. Similar to Word, PowerPoint's alignment guides can help you format shapes, text boxes, and other graphics with text to help your slides look more professional.
PowerPoint's new Presenter View has a navigation grid that can help you keep your slides organized while you're showing them. It also has a new feature that lets you zoom into a slide by tapping or clicking on an area.
Outlook
Of all the programs, Outlook's design update is the most drastic. But the changes are for the better: Its less cluttered interface makes it easier to find important information in your inbox or calendar. Outlook 2013 functions and looks similar to web mail programs—for example, by allowing you to reply to an e-mail within the main window. In previous versions, a separate window popped up for replies. You can opt to pop out a separate window if you wish, but this slight change makes Outlook all the more efficient. The Social Connector feature, introduced in Outlook, lets you integrate your LinkedIn and Facebook accounts into your inbox and see updates from your contacts. It can also sync your Facebook email, Twitter direct messages, and LinkedIn requests and present them in one single inbox. If you are responsible for handling social media at your organization, this feature could save you an enormous amount of time.
There's also a new feature called "Peeks," which gives you a quick glance at your calendar or appointments while you're writing an e-mail, without needing to switch windows.
OneNote                
Like the other programs in Office, OneNote
is designed to sync across multiple devices. Notes created in OneNote are accessible across multiple devices: Windows 7 or 8 tablets and PCs, Windows Phones, and iOS and Android devices with OneNote apps. You can also open notes in your browser via Office Web Apps.
OneNote also adds some touch-friendly elements, such as the ability to draw and swipe within the application. You can also embed files into your notes, such as images, videos, documents. And, like the rest of Office, you can sync OneNote  with your SkyDrive account.
Office
adds many useful new features for nonprofits, charities and libraries, but the changes aren't so drastic that your staff will be required to re-learn the software. One or two brown-bag sessions to highlight the new features might be all it takes to get started with Office.